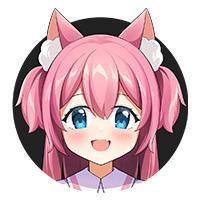 Want to jump straight to the anwer? You can buy Catgirl on PancakeSwap after making an account with Binance!
The anime community has proven to be a strong supporter of crypto over the years. This genre has a strong community that intersects with crypto. Both have much of the same demographic and appeal to a sense of community. Catgirl is a unique project looking to gain attraction from a deeply connected anime community.
What is Catgirl (CATGIRL)?
Catgirl (CATGIRL) is a Binance Smart Chain (BSC) token. This means it uses the Binance Smart Chain to power its token. This allows the developers to create a token on a developer blockchain while preserving the ability to make their own changes. One major use of the token is in the non-fungible token (NFT) space.
NFTs are a way for users to verify ownership of a virtual item. In the case of Catgirl, users can buy and sell Catgirl NFTs. Users can also purchase Catgirl mystery boxes that contain NFTs. The rarer an NFT is, the more it can sell for and the more rewards users can earn with the NFT.
Once an NFT is acquired, the buyer can stake it and earn interest. More interest can be earned if the NFT is rare. This feature is not yet available, but it is set to be released soon. Interest on these staked NFTs is planned to be paid in CATGIRL tokens, which are extremely volatile. These tokens could eventually be worth nothing if the project fails to gain traction.
Another use for these NFTs will be in its Catgirl video game. The video game will allow users to engage in a play-2-earn system, where CATGIRL tokens can be earned in the game. The game will also look to provide more creativity and accessorization for its NFTs.
Catgirl's native token is mostly used as a speculative investment. The developers have put several features in place in hopes of maintaining the value of these investments.
Every transaction of Catgirl has a 5% fee. These fees are used in a variety of ways:
1% is given back to holders of the token directly through a reflection program. 
1% is placed into a liquidity pool to support CATGIRL trades. 
1% is given to the developers for further marketing and development. 
2% is placed into a farming pool that will be used to give users rewards for staking NFTs and provide rewards in-game when these features are released. 
The project also burns a large portion of its supply in an attempt to increase each existing token's value, but this rarely works in practice. Currently, 63% of the total supply has been burned. This number is much higher than some other projects. 
Brief History of Catgirl (CATGIRL)
Catgirl was founded by 3 anonymous individuals. These founders claim to have extensive experience in areas such as software engineering and graphic design. However, it is impossible to verify these claims.
The project was launched in June and remained fairly stagnant for the first several months. However, it appreciated by over 1,700% between October and November and is up over 65,000% since its inception.
Step 1: Open a Binance account.
Because CATGIRL is a BSC token, the first step to purchasing it is to open a Binance account. Doing so is fairly easy and only requires an email and password. Afterwards, you will have to enter in some basic personal information to verify your account.
Once you have a verified account, you can fund it using a bank transfer. After your account is funded, you can purchase Binance Coin (BNB). You will need a wallet to complete the purchase of CATGIRL.
1 Minute Review
Binance is the largest cryptocurrency exchange in the world by trading volume. In fact, it tops the ranks of cryptocurrency exchanges maintained by CoinMarketCap, which are ranked based on 24-hour trading volumes, exchange score and average liquidity. Binance triumphs over exchanges like Huobi Global and Coinbase, which follow closely in 2nd and 3rd places, respectively. 
Previously based in Malta, the Binance Group is now based in the Cayman Islands. Binance has several locations and entities registered across the globe. In the United States, it's known as Binance.US. The exchange in the U.S. uses the same cutting-edge technology and trading services as its global counterparts with the difference being U.S. regulatory compliance. It is operated by San Francisco-based BAM Trading Services.
Binance.US ranks 9th on CoinMarketCap's list of the top 10 exchanges based on metrics like 24-hour trading volume, exchange score and average liquidity. Binance could be a good platform for you to invest in cryptocurrencies if you are a U.S.-based trader who trades frequently, doesn't intend to pay high trading fees and needs access to a large number of cryptocurrencies. 
Best For
US Citizens
Frequent day traders
Users interested in Binance Smart Chain (BSC) and Binance Coin (BNB)
Pros
Low trading fees
Easy-to-use platform
Wide selection of altcoins — it offers 51 cryptocurrencies apart from Bitcoin (BTC)
Good customer service
High liquidity because of large trading volumes
Cons
Only residents of 43 states in the U.S. can trade on Binance.US. You cannot trade on this platform in New York, Connecticut, Hawaii, Texas, Vermont, Idaho and Louisiana
Despite the wide selection of altcoins, the number of tokens offered on the U.S. platform is not comparable to the hundreds of choices available on the Binance global platform
There is no option for telephonic customer support
A cryptocurrency wallet is a way to store crypto separately from a centralized exchange. Cryptocurrency wallets can be used for a variety of purposes such as enhanced security or access to decentralized finance (DeFi) features.
To obtain a wallet, download the program onto your computer and create an account. After this, you will be assigned a wallet address. However, it is important to add the BSC network to your wallet and obtain the BSC wallet address. These wallets default to the Ethereum chain, so if you send BNB to an Ethereum wallet, it will be lost forever.
Step 3: Convert your BNB tokens
Once you have a wallet with BSC, find the wallet address. This can be found through the "receive" option. Once you have the wallet address, go to Binance and hit the "send" option under your BNB position. Enter in the wallet address and the amount of BNB to send and execute the trade. From there, your BNB will be stored in your wallet, and you are almost ready to purchase CATGIRL.
Step 4: Make your purchase.
Now that you have a wallet with BNB, navigate to PancakeSwap. Connect your wallet in the top right corner. Once your wallet is connected, search for the BNB and CATGIRL pair. The exact address of this pair is 0x79eBC9A2ce02277A4b5b3A768b1C0A4ed75Bd936. From there, select the amount of BNB you would like to swap for CATGIRL and execute the trade.
When making the purchase, you may have to increase slippage fees to 10-15%. This is a result of the fees CATGIRL charges on all transactions. After you have made the purchase, your CATGIRL will be stored under the BSC section of your wallet. 
Bonus Section:
Keep an eye out for the release of Catgirl's play-2-earn game. This game is on the roadmap and may attract more attention to the project.
Leverage Your Crypto and Earn Interest
For those looking to explore all the features that crypto has to offer, BlockFi is a great option. From loans to the ability to earn interest, BlockFi is becoming a huge contributor to the DeFi space. 
Have you ever seen a trend in the crypto markets but did not have enough capital to profit from the trend? If so, BlockFi may be a great option to capitalize on these trends in the future. Users can take out crypto loans for as low as a 4.5% annual percentage rate (APR).
If you have a lower risk tolerance but still want to explore DeFi, earning interest on crypto may be a great option. Users can earn up to 9.5% annual percentage yield (APY) on crypto investments.
Is Catgirl (CATGIRL) a Good Investment?
Catgirl is a mostly speculative project for now. It does not offer many uses outside of the somewhat niche anime community. It also has a relatively low market capitalization of just more than $225 million. This is indicative of the small size of the project. If the project can put forth successful marketing campaigns and new uses, there is hope for it moving forward. 
Benzinga crafted a specific methodology to rank cryptocurrency exchanges and tools. We prioritized platforms based on offerings, pricing and promotions, customer service, mobile app, user experience and benefits, and security. To see a comprehensive breakdown of our methodology, please visit see our Cryptocurrency Methodology page.