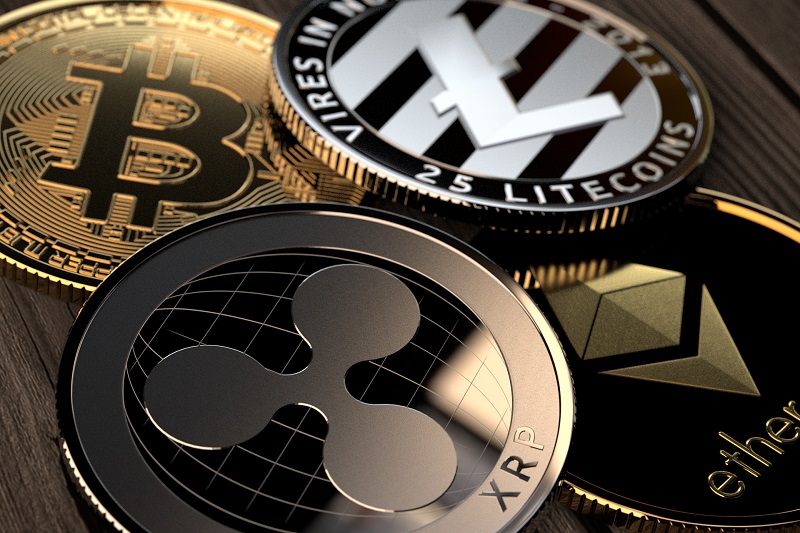 Ripple coin and Litecoin have been among the most bearish cryptos since the crash in May-June last year. The cryptocurrency market has made some enormous gains since then, but these two coins have been missing the bullish times. Now that the market has turned bearish again for the last two months, Ripple and Litecoin remain weak, but at least they have found support, so let's see if they can make a bullish reversal soon.
Ripple Daily Chart Analysis – $0.80 Has Turned into a Support Zone for XRP
XRP trading between $0.80 and $1
Ripple has been suffering from the SEC lawsuit in the US, as the regulatory body tries to make XRP an example for the rest of the market. The lawsuit has been dragging on for a year, which has deterred traders and investors from buying XRP coins, but there are rumours that it might be drawing to a close. Attorney Jeremy Hogan commented earlier that the lawsuit is unlikely to continue until summer. He has expressed some hope that the lawsuit could be resolved in Ripple's favor, by April 2022.
If that's to happen, buyers will jump on Ripple, which has started 2022 releasing 1 billion XRP coins from escrow and into ODL corridor, which increases liquidity. Although, if Ripple wins the case, then the entire crypto market will rally, because it will be positive news for all cryptocurrencies. Meanwhile, Ripple's volume has crossed above $1 billion. XRP/USD failed to move above $1 in late December and reversed lower, but the zone around $0.80 continues to hold as support, so this looks like a good area to buy Ripple and wait for the SEC lawsuit to end.
Litecoin Daily Chart Analysis – LTC Finding Support at $140
Can LTC reverse at $140, or will we see $100?
Litecoin had a nice run in October, increasing from around $140, to $300 by early November, but the market turned bearish back then and so did LTC/USD, which crashed to $130 by early December. Although, the real support comes at $140, which has been holding for nearly a month now.
Buyers have tried to reverse the price, but the attempts have been really weak, and LTC remains close to the support zone. Litecoin's volume also increased to $1.1 billion at the end of 2021. The number of merchants accepting LTC payments keeps increasing as well, especially with the introduction of the LTC Visa debit card. But, LTC remains lifeless, close to $140. I assume Litecoin will only start to turn bullish when the crypto market resumes the uptrend, so we're following the price action in the market.
LTC/USD