Bitcoin price seems to have cauterized the bleed wound after dipping below significant support levels. This brief pause in the big crypto's downtrend has caused Ethereum, Ripple and other altcoins to rebound violently to the upside. However, things could take a quick and unfavorable turn as the LUNA-UST fiasco is still ongoing. TerraLabs' LUNA price has crashed a whopping 93% as the UST peg becomes unstable.3
Dogecoin price is grappling with the lower trend line of a bullish pattern. This development comes after a wildly bullish narrative over the last few weeks. Therefore, investors need to pay attention to Bitcoin's directional bias.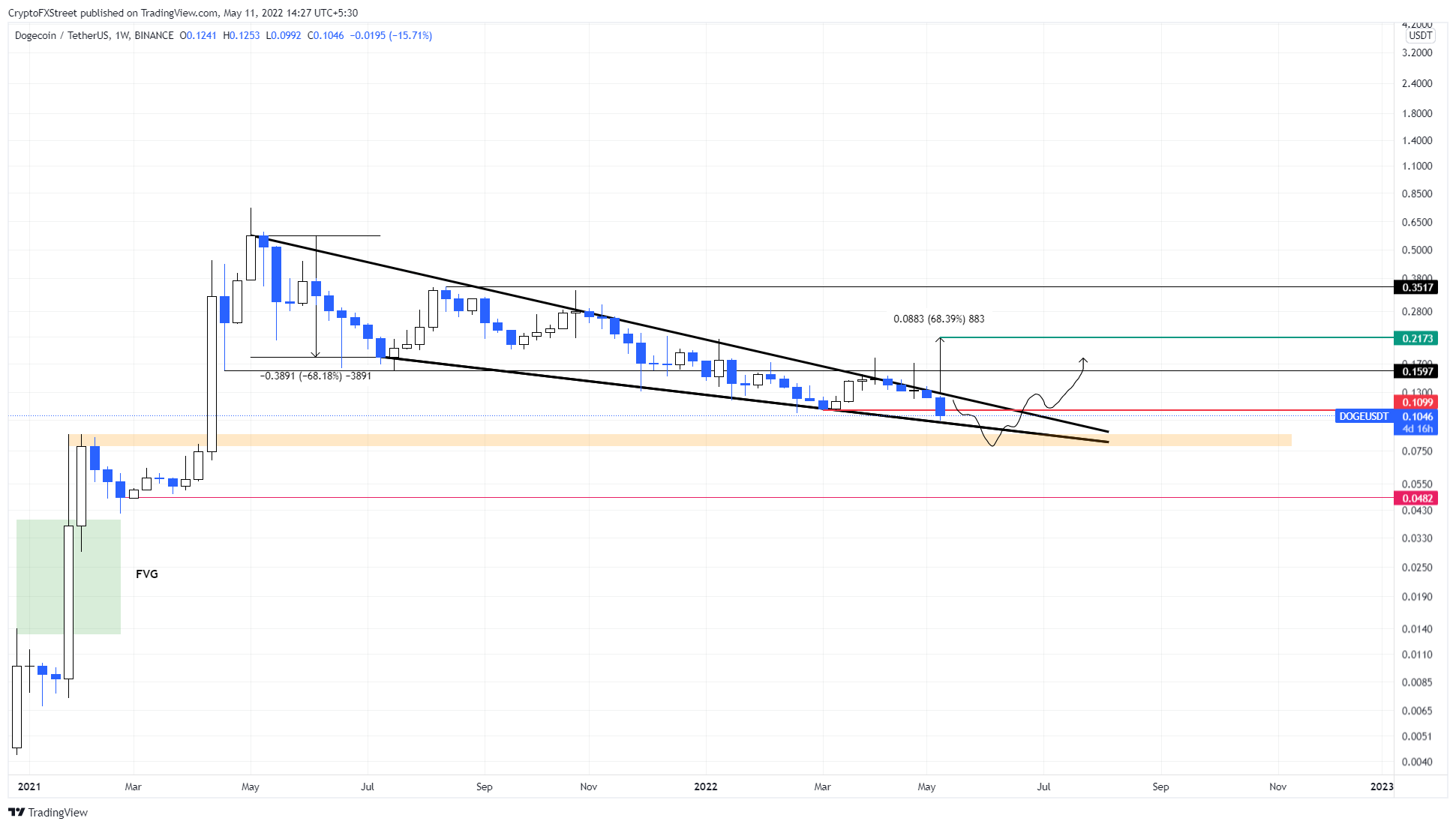 Ethereum (ETH) price is still set to rebound roughly 22% and erase the incurred losses from the past few trading days. But price action this morning during the ASIA PAC and European session is consolidating, with lower highs, and higher lows as bears and bulls are squeezed towards each other. Expect to see a pop higher with a bullish breakout either straight away after the consolidation or after a small drop and bounce off $2,278.42 with the double technical bottom in place.